Written by Harry Clark
Music by Clara and Robert Schumann, Brahms, Chopin, Dvorak
1W: Marie Schumann
2M: pianist and cellist OR pianist and violinist
3M: pianist, singer and cellist or violinist
"There are two ways of spreading light: to be the candle, or the mirror that reflects it."
Andreas Vesalius
"The man and the musician in him were always trying to speak at the same time. He has taken my love with him. God give me the strength to live without him."
Clara Schumann to Marie Schumann, age 14, on the death of Robert Schumann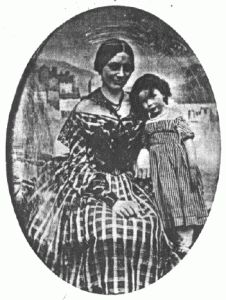 Any mention of the name Schumann and there is the immediate image of the tragedy of Robert's mental illness, and the indelible relationship of Clara and Robert. Brahms, too! A story well known beyond classical music circles; a story of kindred spirits, and bonds unshaken. But almost forgotten, nearly unmentioned, are the seven children left behind after Robert's death in Endenich Asylum, age 45.
For 902 days Marie Schumann's father rotted away in the insane asylum, 902 days that his eldest daughter, Marie, the one dearest to him, was kept from him, and he from her. Marie was informed of her father's death via letter from her mother. Clara was to leave on concert tour—she was the breadwinner, after all—and Marie the eldest was left to care for Elise, Julie, Emil, Ludwig (for Beethoven), Ferdinand, Eugenie and Felix (for Mendelssohn, the son Robert never saw). I was compelled to even the score a bit with a telling of the Robert-Clara-Johannes saga through Marie's eyes, and through Marie's eyes give some due to her and her seven siblings.
On January 9, 1899, Marie, age 57, never married, learns of the death of brother Luddy, institutionalized in an asylum for the past 28 years. Luddy was put there by Clara and never again visited by a single Schumann. The floodgates of emotion and remembrance open and Marie's story unfolds. It is a worthy story, in my estimation.
Sharon Gless, Jenny Sterlin and Elke Sommer have all found Marie's story deeply touching and approached it in singular ways. And the music performed with the show? Marie was there for most of it, at its conception. Imagine!